Get a FREE
eMedia Guitar Toolkit!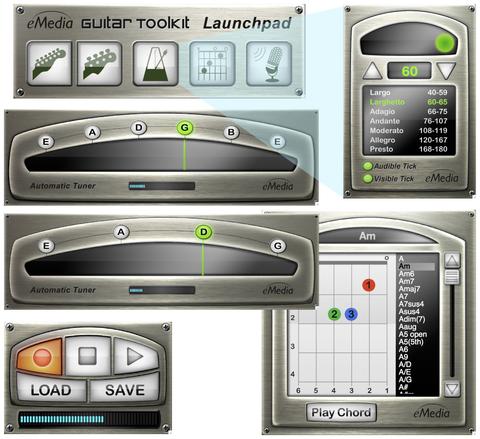 System Requirements
Windows 11 / 10 / 8 / 7 / Vista / XP
macOS 10.5 to 10.14 (not compatible with 10.15 or later)
The eMedia Guitar Toolkit provides an automatic guitar tuner, bass tuner, audio recorder, metronome, and guitar chord dictionary with audio playback — tools found in eMedia's popular lesson software, such as eMedia Guitar Method and eMedia Bass Method. These integrated guitar tools are stored in a small, convenient LaunchPad for easy access when using other applications and make practicing guitar and bass easier.
Fill out the form below to receive your free copy of the eMedia Guitar Toolkit. Download links are provided via email.